The number of pairs of golden eagles living in Japan is considered to be around 340 in the whole country. Since the first pair died in 1986, 120 pairs have perished during the 37 years up until now.
The success rate of reproduction in the early 1980s was more than 50% but currently, there were many years when the success rates were at the 10% level and the situation is getting worse.
These data for the whole country are presented in detail from the home page or newsletters issued by Japanese Research Institute for Golden Eagle.
Japanese have fully utilized trees on mountains until now using wood and charcoal as fuel for life in general such as heating, cooking and bathing, and using grass and leaves as fertilizer for fields and as fodder for livestock. And with the forest expansion policy of the government, in the mid 1950s, cedar and cypress were planted on mountains whose trees were cut down to the point of complete nakedness in various places in Japan. However, since then, fuel utilization shifted to fossil fuels such as oil and gas.
Although those cedar and cypress have grown up very well, they are not utilized, and only bother people with hay fever. We have come to the age where we simply turn to wood with a cheap price from foreign countries. As a result, it became a very difficult place to live for golden eagles, which are good at hunting over grassy, or open fields for medium-size mammals, such as hares, and birds such as copper pheasants, which are food for a golden eagle. Decrease in number of hunting fields and number of food animals are two factors negatively affecting golden eagles, contributing to the fact that they cannot reproduce well and thus the number golden eagles pairs continues to decrease. Even with "the vast range of activity" that they have which we mentioned in the column [About golden eagles], they cannot secure enough food for themselves.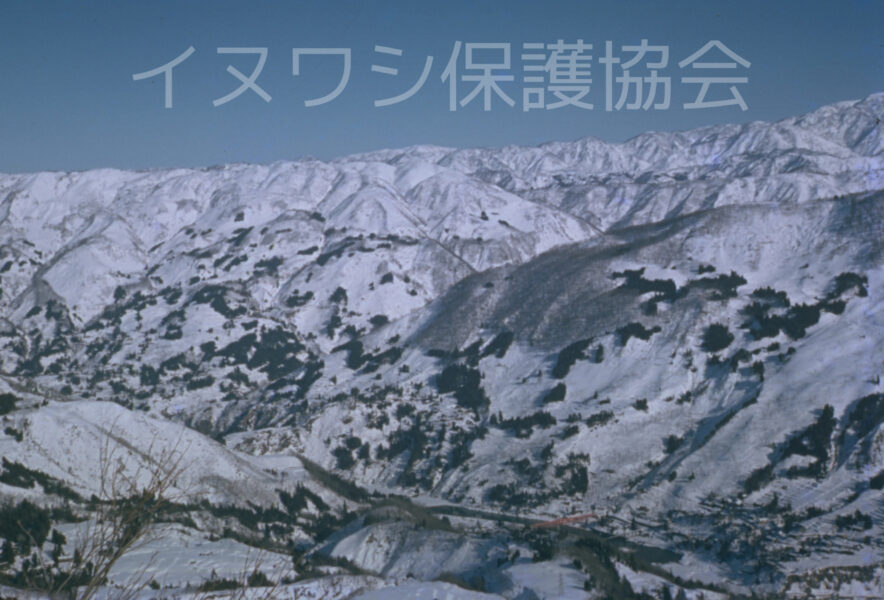 Logged-off land and forest with trees of various ages spread across the land in a mosaic where golden eagles used to live.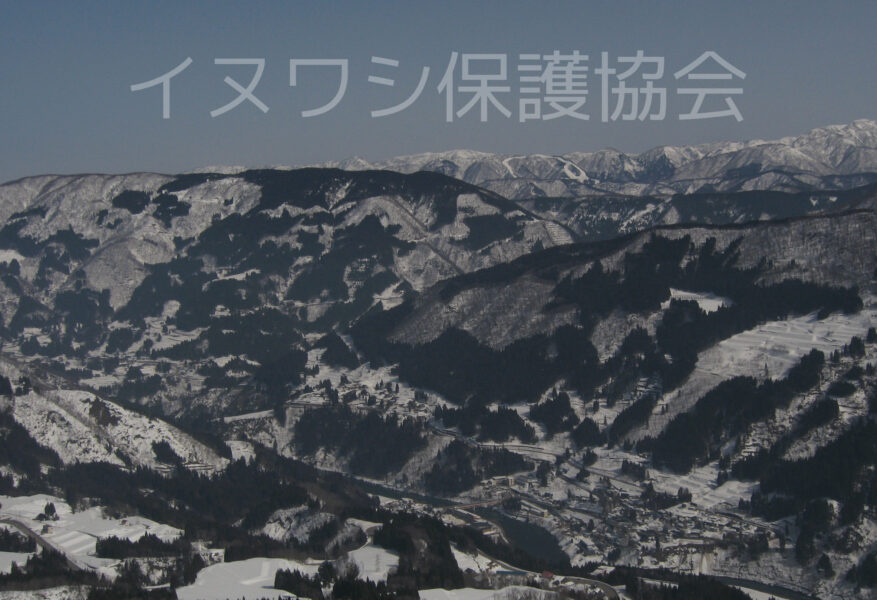 The environment has vastly changed at this present time. The open space has this present time. The open space has cedar, which wiped out pairs of golden eagles.
The life style of Japanese who have utilized forests for a long time suddenly shifted to the life style which relies mostly on fossil fuel during the past 50 years. There is no way for wild animals including golden eagles to catch up with this sudden change of Japanese life style…